EZ / Fast / "
Contactless"
Storage
When you store with EZ Werks Self Storage, you'll have access to your unit 24/7.
Our SMART APP opens GATES, DOORS and INTERNAL UNIT SMART LOCKS
No Locks, Keys or Codes to Forget
, All units have Internal SMART LOCKS!
Search Inventory, Reserve/Rent Unit
Make Payment, E-sign lease
e
zwerksstorage@rightmove.com
Online Specials: $1.00 Pay's 1st Month's Rent
5 x 5
$1.00 pay's 1st Month's Rent
10 x 10
$1.00 pay's 1st Month's Rent
10 x 10
$1.00 pay's 1st Month's Rent
10 x 20
$1.00 pay's 1st Month's Rent
5 x 5

$1.00 pay's 1st Month's Rent

10 x 10

$1.00 pay's 1st Month's Rent

10 x 10

$1.00 pay's 1st Month's Rent

10 x 20

$1.00 pay's 1st Month's Rent
Control Your Storage Unit From Your Phone!
Smart Storage Entry System
EZ Werks Self Storage is proud to provide you with an unprecedented level of safety and security: Our state-of-the-art security systems and the Smart Storage Entry System, you will have the highest level of security and convenience not available at any other self-storage facilities.
The Smart Storage Entry System offers:
Smart Phone Mobile Entry and Monitoring

Digital Key Remote Sharing and Management

Bluetooth Connectivity

Open Gates, Doors and Unlock Unit Electronic Lock

Pay Your Bill and Monitor Activity

Internal SMART LOCKS
Our Smart Storage Entry System offers Bluetooth Technology through our mobile device App. The App allows tenants to easily access electronic gates, entry doors, and storage unit locks. Our units are equipped with electronic locks so you never have to worry about forgetting your key or remembering codes. Tenants have the ability to grant family and friends a temporary digital key for full access to the facility and their unit. Each unit is equipped with thermal and motion sensors that alert us of any intrusion when your unit is locked. As an added convenience, an on-site Kiosk allows customers to rent units in a matter of minutes, make payments, and arrange for easy move-outs, 24 hours a day.
Scan the QR code with your phone to download our storage entry app!
By scanning the QR code to the right, you can download our facility's storage entry app.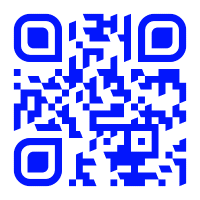 EZ WERKS ON-SITE KIOSK OFFERS A COMPLETELY AUTOMATED & CONTACT FREE EXPERIENCE
Moving is stressful enough, renting storage doesn't have to be. That why we offer STRESS FREE, EZ and Fast Rentals: Not only can you rent a storage unit at anytime and quickly move in, you can also manage your account and pay your monthly rent from anywhere - Our kiosk accepts all major credit cards.
As a customer, you can use our kiosk services to:
Calculate your storage area requirements

Browse unit sizes, prices, and availability

Review a map of unit locations within the facility

Set up an account and rent storage space immediately
Once you've leased a unit, our kiosks are at your service 24/7/365 so you can:
Manage your account and update information

Make payments by debit or credit card

Add Additional Rental Units
Our Facility Offers High-Quality Amenities
Contactless Rentals

24/7/365 Access- "We Never Close"

Smart Phone Mobile Access App

Motion Sensor (Interior)

Digital Key Remote Sharing and Management

Internal SMART Lock On All Units

Free WiFi

Unit Door Status

Pay Via Website, Kiosk or App

Completly Fenced And Gated

Complimentary Cart

Advanced Security System

Fully Lit Facility

Clean, Secure Facility And Units

Tenant Restroom and Water Fountains

Complimentary Carts
Check Out What Our Customers Are Saying
"
"
This storage is simply the best! Hands down!!
Self Storage Near You
Find EZ Werks Self Storage is located at 23512 Kuykendahl Road in Tomball, TX. We're able to serve the Tomball community and surrounding areas such as Spring, The Woodlands, Klein, August Pines, and Avonak. You can find us on the corner of Kuykendahl Road and Town Oaks. Start storing today!
Self Storage in Tomball, TX
Spring, TX, The Woodlands, TX
Are you ready to rent a unit? You can easily rent a space online or at the facility using our 24-hour self-service kiosk. Both options are convenient and simple to do. If you need assistance with anything, give us a call at (832) 761-5530. Our call center is manned by friendly, helpful staff who can handle your most difficult storage questions.
In addition, we offer a few other convenient features including 24-hour access, drive-up access, elevator access, ramp access, electrical outlets, complimentary dollies, and carts. You can also use an online storage calculator if you need help determining the perfect unit size. We've gone above and beyond to simplify your storage experience from beginning to end.